Next chapters for Hannie Low and Julie Prince
Julie Prince, college and career technician, and Oak Park High School textbook clerk Hannie Low are new additions to the College and Career Center. Prince was brought on to assist the current college and career technician full time, as college and career counselor Paula Friedman has decided to work part-time to delegate more time toward a work-family balance.
Prince elaborated on her experience and credentials regarding guidance and counseling with college applications.
"I have a bachelor's in communication and psychology, I will be completing my UCLA college counseling certificate this summer and I have been studying the college admission process for the last five years, extensively," Prince said. "I've attended probably 20 college fairs and symposiums, I visited probably over 30 college campuses over the past three years, and I've worked college fairs as an alumni representative."
Currently, Friedman and Prince are combining their efforts in the college and career center, however, Friedman is handling most of the seniors and scholarships, while Prince is working with the underclassmen.
Prince has been part of the Oak Park Unified School District for a long time with her children, and decided to work at OPHS because she wanted to "share (her) knowledge of colleges with students and help them find their fit."
"As my boys were completing their final years at Oak Park High School, I decided to get my certification in college counseling from UCLA. I am in my final few classes and should be certified by or before summer," Prince said.
Low, the new textbook clerk, has this spark for new reading and knowledge.
"There are a lot of novels I realize I have not read, myself," Low said.
Low started as an instructional aid across the street at Medea Creek Middle School and is "grateful" to have started mid-November in the textbook department, handling the textbooks and novels students use day to day while enforcing the book policies.
"My whole goal was to come back to an office setting," Low said. "I like to sit down and organize my day and schedule, and share my reading passions with the students."
Having been on the job for a few months, Low hopes to find new novels to peruse through, in addition to forging her main goals of aiding students with their textbook needs and enforcing the textbook policies.
"I have been wanting to go back full time," Low said. "I want to make sure kids have their books when they go to their classes."
The College and Career Center is a place on campus where students can find help with the college application process, search for scholarships and get textbook aid. Low hopes to relay that she is on the students' sides, and Prince agrees.
"We do everything from helping seniors with their applications, helping them look for scholarships that are available and then we kinda help the ninth through eleventh graders just start thinking about different colleges they want to attend," Prince said. "Everyone has their right fit, and it's important you go to a college that's right for you."
As to Low's motivation for crossing the street, she said it boils down to the people.
"Who does not like our school district?" Low said. "The students here are just fantastic."
About the Contributors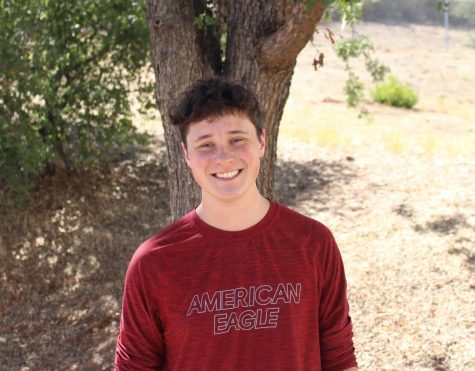 Sam Barney-Gibbs, Ombudsman
Sam Barney-Gibbs is a senior at Oak Park High School. He is currently the 2019-20 Ombudsman, served as the Ombudsman for the 2017-2018 school year, and...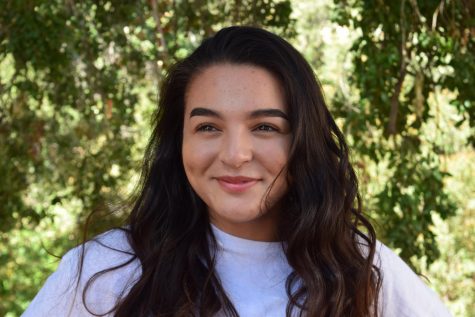 Juliette Setudeh-Nejad, Online Editor-in-Chief
Juliette Setudeh-Nejad is a senior at Oak Park High School. She was the the 2018-19 Online Editor and is currently the 2019-20 Online Editor-in-Chief