Update on Senior Activities
Senior activities have been a controversial topic since last year when some senior activities were rumored to be recalled.
Water Assassins is a game played by seniors, where they are given human targets and tasked with eliminating them by shooting the targets with water guns. Water Assassins is not a school-sanctioned event as the school does not organize it.
"We do get a chance to look at the rules and provide some feedback and input on the rules that would keep kids out of trouble. As long as they abide by the rules, we're OK with it. However, we won't hesitate to step in if we feel that the kids don't understand the rules," Principal Kevin Buchanan said.
In response to the possibility of Water Assassins no longer being an activity available to seniors, a petition was created by the students to bring back the senior activities that were rumored to not continue in the following year, receiving over 1,425 signatures.
Another activity that was rumored to be canceled or changed, Powderpuff, will continue in the 2019-20 school year, but will be renamed Intramural Upperclassman Flag Football. Also, students will now go through will be athletic clearance and will have adult coaches to both of the teams for safety.
"The football players will still be available for assistant coaches, so not much will change there," Buchanan said.
The standard school-sanctioned senior activities will continue, however. Prom will be at the W Hotel in Hollywood, and the seniors will go to Six Flags Magic Mountain. The senior breakfast, senior awards and grad night will continue as planned.
"The idea is that all of these activities are ways to come together as a senior class. You've been with some of these kids for a long time and now you're all gonna go in different directions," Buchanan said.
About the Writer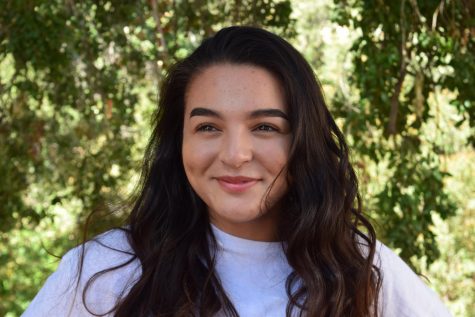 Juliette Setudeh-Nejad, Online Editor-in-Chief
Juliette Setudeh-Nejad is a senior at Oak Park High School. She was the the 2018-19 Online Editor and is currently the 2019-20 Online Editor-in-Chief