Oak Park swim team approved by board
Assistant Principal Meskis confirms the addition of a swim team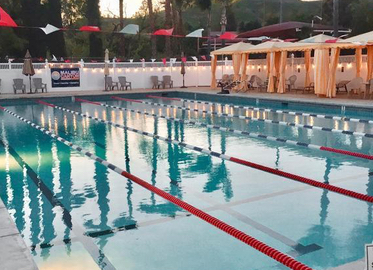 According to Assistant Principal Jason Meskis, Oak Park High School is forming a swim team for the 2020-21 school year. The practice location is likely going to be the Lake Lindero Country Club in Agoura Hills and the first official season would be in the spring of 2021.
"Oak Park High School has always kind of flirted with the idea of having swimming," Athletic Director Tim Chevalier said. "Obviously the biggest challenge to a swimming program on this campus is we don't have a swimming pool, and there are no plans to put a pool on this campus."
In order to gain a better estimate of who would be interested in joining an OPHS swim team, Chevalier posted a signup sheet in his office for students interested in joining. Over the course of two weeks, Chevalier estimated that a total of 33 students showed interest in joining the team.
"We had a lot of girls that said they were interested in aquatics, but it wasn't one of the checkboxes for boys," Meskis said. There will be both a boys' and girls' team.
Chevalier feels as though OPHS would benefit from forming its own swim team since the district continues to lose students due to the school's lack of an aquatic sports program.
"[OPHS hasn't] had a swim program, but we are realizing that there's a demand for swimming," Chevalier said. "The Oak Park Unified School District Board of Education has understood that we lose students to other surrounding schools because we don't offer swimming. Students in the area will decide to go to Agoura, or they'll go to Westlake because they are swimmers. And since we don't have that program, we lose those kids."
As of right now, the administration is planning to take the next steps in staffing an Oak Park swim team and have high hopes for the addition of the swim team to OPHS athletics.
"I'm planning on doing it. We've had a few people that are interested in coaching and have a facility lined up," Meskis said. "We think it's going to be pretty popular."
About the Contributor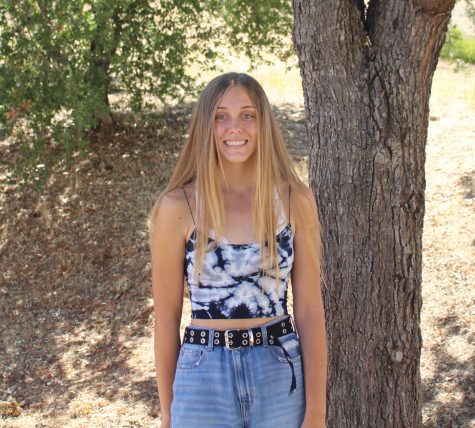 Lucy Anne Heine-Van Fossen, Senior Staff Writer
Lucy Anne Heine-Van Fossen joined the Talon in the 2018-2019 school year as a Staff Writer and served as a Senior Staff Writer in the 2019-2020 school...