Girls Varsity basketball moves up a division
Team dynamic adapts to addition of new players
Varsity girls basketball has moved up from the CIF Southern Section Division 3A to 3AA for the 2019-20 season,
There are six divisions for varsity girls basketball from Division I to Division VI. There are also three divisions for each bracket A, AA and AAA. Division I AAA being the highest ranking in the league.
In deciding whether or not to move a team into a different division, CIF takes into consideration the team's performance in the previous three seasons.
"There's a breakdown where they put [the team] based on how they play and where they're ranked, and whether you win or lose, that then gives you a ranking essentially," Athletic Director Tim Chevalier said.
Teams obtain points by winning, points received vary based on the other teams ranking, and these points determine the division ranking.
Last year, the girls' basketball team made it all the way up to the Southern California regional semifinals, which qualified them to move up to Division 3AA.
As of Jan. 31, 2020, their record is 14-11.
"[The team] had some injuries at the beginning of this year so they lost some games that they normally would have won. Since the team has regained some "key players," they have started to win more," Chevalier said.
While the work and determination has been present, junior Navya Batra notes the challenges to rebuilding the team dynamic with the addition of new players, as well as the loss of last year's seniors.
"Based on last year, we did pretty well. We were overall 2nd in CIF Playoffs, which is kinda dope considering our record from the year before," Batra said. "Now, I'd say the team dynamic is definitely a lot different. Because the majority of our team is younger and newer players, we've had a few more struggles compared to last year, but we're still improving. We're definitely a little more chaotic this year,"
Freshman Elena Ferarra is excited for her off season-training to benefit her season; but while the new environment has been a big change for her, the team has become much more unified since the beginning of the season.
"The team is so welcoming. Sometimes I forget that I am a freshman. There is definitely a learning curve, since it is my first year I didn't really know the coaches or how practices go. Although it does pay off when I hear the announcer say my name during the games — I think that is so cool," Ferarra said.
Even with the changes to the team, Chevalier is hopeful for the rest of the season to be successful as the players show true cooperation on the court.
"It's a different group of girls than it was last year, but they have a really good culture in their program. Coach Park does a really good job with them, so they've embraced [each other] and it's been evident that it has improved," Chevalier said. "I'd say that they're on an upward trajectory right now and they will probably make a pretty good run in the playoffs again this year."
About the Contributors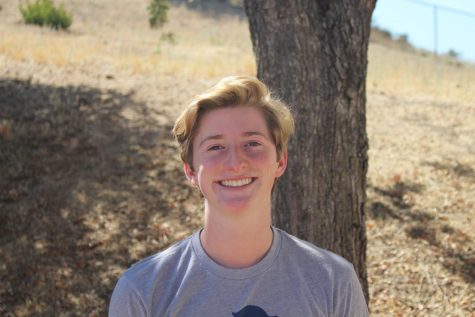 Blake Hanlon, Food Manager
Blake Hanlon is a senior at Oak Park High School. He joined the Talon as a staff writer and staff photographer in the 2018-19 school year and is currently...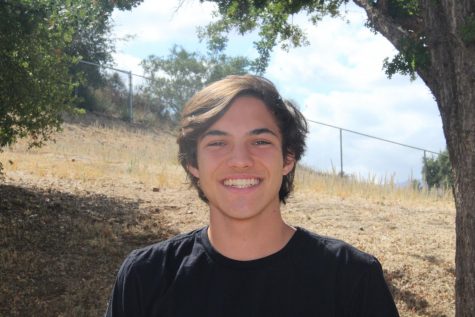 Preston Green, Senior Staff Writer
Preston Green is a senior at Oak Park High School. He is currently a senior staff writer for the 2019-20 school year.