Schools in Ventura County continue to provide food services
Lunches available for students in nearby districts
With schools closing due to the coronavirus, many families who depend on school lunch programs are finding themselves without a school-provided meal. In response, the California Department of Agriculture supplied the California Department of Education with a waiver named CA COVID19, which allows districts to continue serving food during the closures. 
In order to do this, schools had to have previously been a part of the Summer Food Service Program or the Seamless Summer Option which allows a district to provide free meals to communities where 50% of the community qualifies for free and reduced-price meals.
With this waiver, districts can serve food both on and off-campus. The meals can also be taken to-go to support social-distancing and reduce risk of transmission. Schools can use this waiver to provide free meals during closure through June 30.
One district that will be providing meals as of Monday, March 16 is Conejo Valley Unified School District. They will be providing sack lunches. Schools in Oxnard, Camarillo, Port Hueneme, Simi Valley and Ventura will also be providing meals at this time. 
To find areas which provide meals, please use the following link: https://s29358.pcdn.co/wp-content/uploads/Copy-of-October-14-2019-Agency-Food-Resource-list.pdf
About the Writer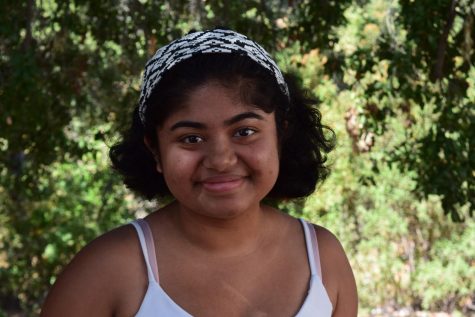 Atmika Iyer, Editor-in-Chief
Atmika Iyer is a senior at Oak Park High School. She is currently the 2019-20 Editor-In-Chief, served as the Opinion Editor for the 2018-19 school year...