School funding policies change
Lawyer Sally Smith calls for change in public schools across California
Excitement filled the air as students discussed the upcoming school trip to AstroCamp. Six students from San Diego School District looked on in dismay as their parents informed them that they would not be attending this year's field trip due to their inability to pay the $350 fee.
Seeing this, Sally Smith, a parent of one of the classmates, told her daughter, "You're not going. Either everybody goes or you don't go."
Smith said she wanted to ensure those seven students would not be left behind in terms of fun and comradery.
"I took that money that I would have spent to send [my daughter] to AstroCamp and I bought volcano kits, science kits for making goo, and I bought tacos and pizza," Smith said. "So when the other kids got off the bus on Friday and they were talking about how much fun they had and the bonfires they went to, these seven kids [who stayed behind] also had something fun to talk about."
Smith is a lawyer from San Diego who, for the past 10 years, has been filing complaints against public schools throughout California for charging alleged illegal fees to students. After noticing there were inequities in public schools, she decided to quit law, and in 2009, started fighting illegal funding ventures.
"I realized that educators and adults couldn't consider how these fees exclude many children from participating in activities," Smith said.
By way of these complaints, many public schools have changed their policies to better to abide by the California Constitution, including abolishing fees for students' graduation caps and gowns. Smith has also instigated change in the San Diego School District regarding AP tests.
"It's no longer mandatory to take the AP test, it's your decision," Smith said. "It's entirely up to you, but your grade no longer depends on you taking an AP test."
Additionally, Smith believes she is "holding the adults accountable for failing to protect the kids with the laws that exist." It is this belief that caused Smith to file a complaint to the state about illegal fees against Oak Park High School in 2018.
"My opinion is that we have to hold educators to a higher standard; if educators hold teenagers to an honesty policy, then teenagers have the absolute right to expect that the educators will also be honest," Smith said.
English teacher Leslie Miller believes that the changes Smith instigated may be challenging, but are aligned with her values.
"There aren't many, if any, nations in the world that endeavor to do what our great nation does, and that is provide a free and fair education, with equal access to all school aged children in grades K-12," Miller wrote to the Talon. "The complaints brought forth by Sally Smith hold OPUSD accountable to the educational mission of our country. While it may be inconvenient for some and take time to correct, it is simply the right thing to do and we will comply with the rule of law. Because that is what we Americans do."
Smith's complaint addressed band uniforms, choir dresses, lab notebooks, graduation robes and six other fees. In response, OPUSD has changed funding and extra credit policies.
"We've had to revise almost every single class syllabus and hand out that had any mention of money," OPHS Principal Kevin Buchanan said. "We've had to adjust all of those extra credit opportunities to create free extra credit options."
English teacher Kathie Leggett used to give out extra credit for attending OPHS plays and musicals or making and donating cookies during the holiday season. In order for students to receive extra credit without any payments, Leggett changed these opportunities to submitting pieces to the literary magazine Veritas, participating in a Barnes and Noble essay competition, writing a short answer response and considering a week of Membean for extra credit.
Illegal fees include requiring students to pay for their own school supplies, cap and gown, etc. These fees go against Article IX Section 5 of the California state constitution, which states, "The Legislature shall provide for a system of common schools by which a free school shall be kept up and supported in each district at least six months in every year, after the first year in which a school has been established," and Education Code section 38110-38120, which establishes that school districts should purchase school supplies, musical instruments, uniforms and other supplies.
"Not all states have the same constitution that [say] you have the right to a free public education," Smith said. "But in California, that's what the people chose to do. The people felt that it was an important right for all children to receive a free public education."
The California Education Code is a collection of laws to protect the rights of school employees, according to the California School Employees Association. Smith states that through her experience, she has found that educators try to bend those education codes. 
"They [say], well 'we can charge for field trips because that's what it says in this law.' When I've researched the law I've been given, the law doesn't say that all," Smith said.
Despite Smith's claims, OPUSD is still allowed to charge fees for field trips, according to California Education Code 35330.
"Legally, we can charge for field trips. We just can't deny anybody the ability to go on a field trip through the inability to pay. So, we can still charge for field trips and we are, or else we can't run them," Buchanan said.
Schools are funded based on a formula that takes into account the number of students who are identified as 'underperformers,' English language learners or socioeconomically disadvantaged.  
According to Buchanan, because there are fewer students who are 'underperformers,' English language learners or socioeconomically disadvantaged in OPUSD, the state does not provide supplemental funds or Title 1 funding in addition to base revenue. According to the California Department of Education, Title 1 funding, the largest federal aid program of public schools in the U.S., is given to schools with high percentages of low-income students.
"The money we get from the state is not enough to run the quality of programs and number of programs and scope of programs that we're trying to offer in this school," Buchanan said. "We've relied on our community to make up the difference between the program the state funds and the program we want."
Even with backlash from parents who complain that her work is taking away many extracurricular activities and experiences from students, Smith argues that public schools need to budget within their means instead of charging illegal fees.
"The state of California sends a lot of money to schools. The first budget items should be school supplies, field trip money and all of the education supplies that students need," Smith said.
Smith also thinks educators need to budget their money reasonably in accordance with the resources available.
"You don't get Disneyland and you don't get all activities. This is public education and they say, 'Well I want all these things,'" Smith said. "Well, it's great that you want all those things, but the fact of the matter is people that can afford it are going to get it anyway. And people that can't afford it are going to be left behind."
According to Buchanan, OPHS could follow Smith's principle of budgeting, but not without cutting many school programs and rationing classes.
"We could cut athletics, arts, extracurriculars, activities, because that's where most of the extra funding is going to," Buchanan said. "90% of our budget goes to staff, to salaries, to pay teachers. The rest of it goes to keeping the lights on and utilities, so that's largely what the budget is [composed] of."
Although stricter budgeting is a possibility, it limits OPUSD's commitment to help students succeed and to provide the necessary opportunities.
"We're growing programs. We're growing our arts program, we're growing engineering programs, we're growing AP programs, we're growing our athletic programs," Buchanan said. "We're trying to add more programs so that more students have more opportunities to be successful."
Sophomore Emma Rale currently takes the Art I/II class and says she loves it for giving her an opportunity to be creative and think outside the box.
"Mrs. Mendez is amazing at providing us with a variety of materials, like paint, watercolor, paper, pastels, etc.," Rale wrote to the Talon.
OPUSD has responded to all 10 complaints, yet funding for all aspects of student activities has put a financial strain on OPHS.
"The senior classes are the first classes that aren't going to have to pay for graduation robes," Buchanan said. "We're going to have to pick up that cost which is $7,000. The state doesn't give me any money for graduation robes, so it's going to have to come from something else."
The PFA also had difficulties due to fewer donations since the new policy was enacted, particularly for science supplies. Previously, these were funded by a separate $18 per student science supply donation that was not mandatory.
"Many parents would make this $18 payment, knowing that it went directly to consumables used in the science classrooms, even if they didn't join PFA or make a donation to our No Frills fundraiser," PFA President Helen Tesoro wrote to the Talon. "Given the restrictions following the Sally Smith complaint, the PFA officers decided to no longer ask for this donation as a separate amount. This did lead initially, around registration time, to a much lower amount received in donations."
Booster organizations, such as Oak Park Performing Arts Alliance and Oak Park Instrumental Music Association, were also impacted by the complaint filed and were required to refund any parent asked to donate to the arts programs at OPHS.
"The complaint requested that the district seek to rectify and fix those issues, and so part of that was offering refunds to anybody that had made the donation in the last year. So with that, our booster organization [OPIMA] had to provide the information of anyone who had contributed, turned in a donation of any capacity," OPHS music teacher Zachary Borquez said. "The school had to front that cost, but they did not take that cost from our program."
Out of $70,000 to $80,000 the music department received in donations, $7,000 were refunded to parents who requested. The rest of the parent donors decided to opt out of the refund offered to them.
Buchanan believes that OPUSD is fortunate to have a supportive community, and hopes that parents will continue supporting OPHS.
"[The situation has] made us feel as if we were not acting in the best interest of the families and the students of the school and I don't think that's what we were doing. We were trying to be responsive to our community who wants certain things from their high school and from the schools," Buchanan said. "Right now I think the community is supportive of the school and supportive of their children and they want the best, so we've been lucky."
OPUSD parent Tina Wang understands that the public education system is contingent upon external funding allocated at the state level, and she believes it is important to advocate to legislators for better education funding in California.
"It is unconscionable that we currently receive a per pupil amount that is less than what it costs for a preschool education," Wang wrote to the Talon. "My family and I will continue to donate to the PFA and other organizations that support non-mandated programs for our students as long as these organizations are fiscally transparent, and there is a concerted effort made to ensure maximum reach of funds to as many students as possible."
Using ParentSquare as the main source of communication with parents has helped raise donations and awareness about the importance of funding OPUSD's programs.
"We were able to let parents know the importance of making a donation to PFA, and that we still fund those science consumables, as well as big ticket items like the advanced probeware used in physics classrooms (bought by PFA last school year at a cost of $19,000)," Tesoro wrote to the Talon. "We had a good response to our outreach, and received additional donations that boosted our total."
However, if donations start to wane, there will be significant setbacks for many programs.
"If families can't afford to pay, then we just give it to them until the point where we can no longer offer that program," Buchanan said. "If everybody stops paying, then programs will start to disappear. That hurts me because this is my tenth year at this school and I've spent 10 years building programs and I don't want to start dismantling some of the programs we worked so hard to build."
OPUSD hopes to continue providing abundant opportunities for students, remaining compliant with the law and maintaining school funds.
"We responded to every point, we had lots of conversations with the people at the state and they were satisfied with how we're going to cure the problem," Buchanan said. "Now, we're moving forward, we want to be the model school in California and how to deal with this."
All fundraising efforts throughout the district have been halted during the COVID-19 school closures. The administration is still holding meetings to determine how they will settle the funds received for canceled events such as Grad Night and Prom in a fair manner for every situation, according to Buchanan.
About the Writers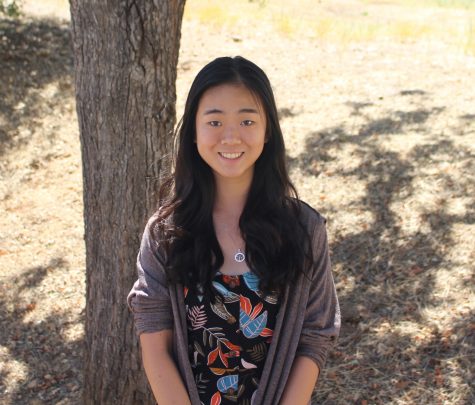 Mina Jung, Senior Staff Writer
Mina Jung joined the Talon in the 2018-2019 school year as a Staff Writer and served as a Senior Staff Writer for the 2019-2020 school year.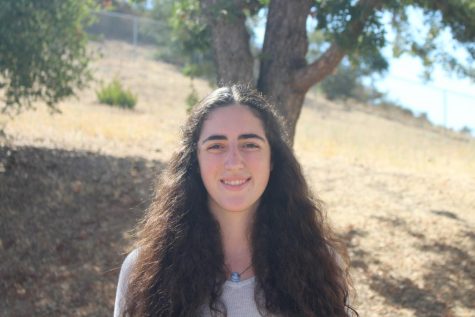 Loren Yona, Online News/Features Editor
Loren Yona was a staff writer in the 2018-2019 school year and the Online News/Features Editor for the 2019-2020 school year.